2023-24 Issues
December 2023 – Coming Soon
---
About
The Thunder Gazette is a monthly newspaper produced by the DHMS Journalism class. 
Mrs. Hoyt is the Journalism Class Advisor and the Editor-in-Chief.
If you are interested in writing for the Thunder Gazette, you can see the requirements of the class listed below. 
Come join the staff and help create the excellent Thunder Gazette!
---
Journalism Class Requirements
In this course, students will learn new writing skills, photography skills, and the business operations of a digital newspaper.
Students will gather information, organize ideas, and format stories. They will then edit and publish these stories to a digital platform.
This course will also examine the historical development of journalism, including ethics and laws, as well as the role of journalism in society today.
Students who take this course will be a part of the DHMS digital newspaper and be required to maintain a 3.75 GPA or higher as well as to meet strict deadlines.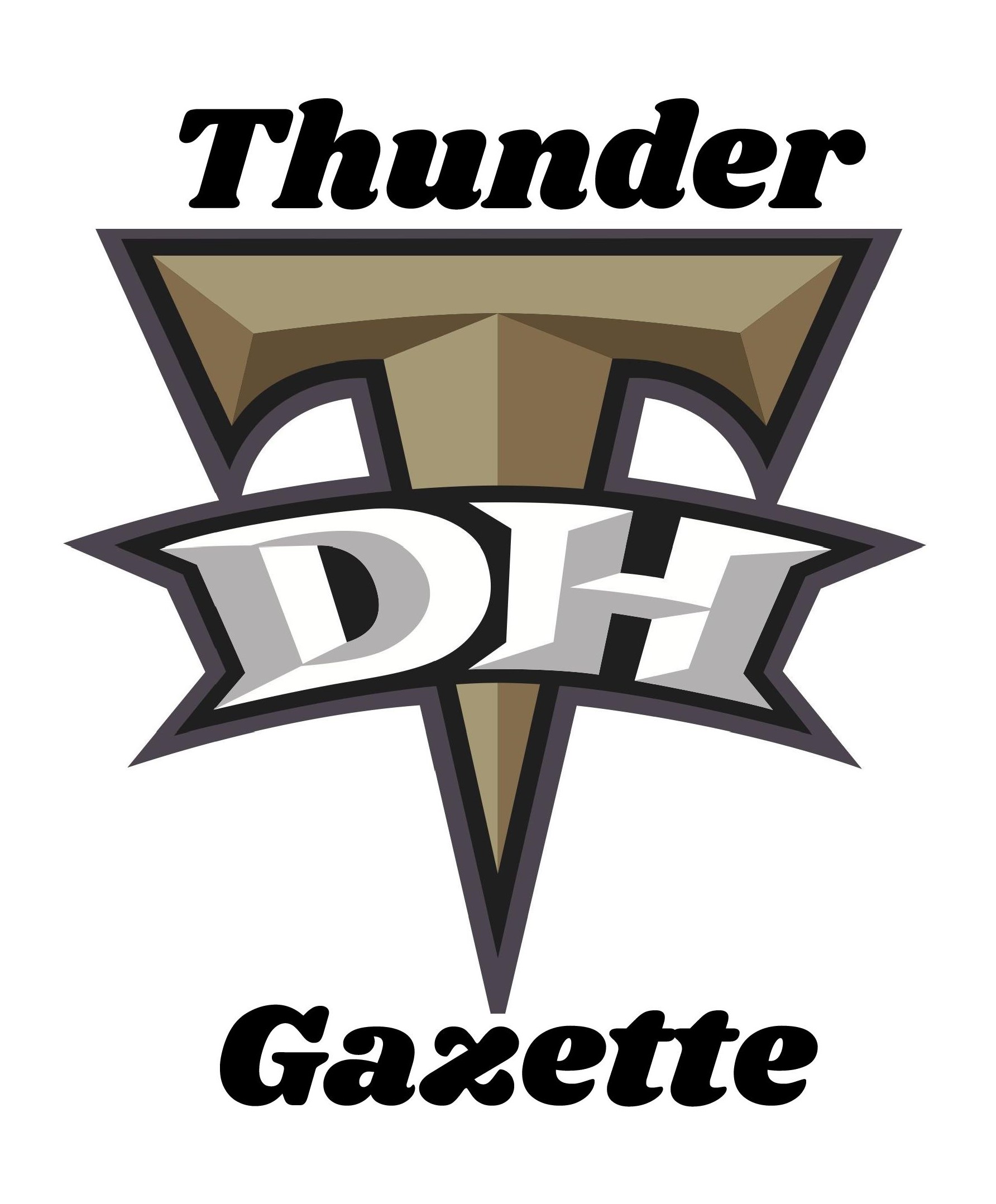 ---
Thunder Gazette Mission
Our team's mission is to keep our DHMS Family informed with the relevant information, eye-opening interviews, clever insights, and amusing ideas.